---
Companies starting with F
An Open Access Journal on Fluids
Fluids (ISSN 2311-5521) is an open access journal, which provides an advanced forum for studies on fluid dynamic theory and its applications, and fluid simulation, modeling and experimentation in chemical, physical and biological processes. Our aim is to publish state-of-the-art papers, including original research papers, reviews, case reports, as well as technical notes and meeting reports. There is no restriction on the length of the papers. The full experimental details must be provided so that the results can be reproduced.
Fluids is a me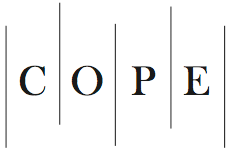 mber of the Committee on Publication Ethics (COPE). MDPI takes the responsibility to enforce a rigorous peer-review together with strict ethical policies and standards to ensure to add high quality scientific works to the field of scholarly publication. Unfortunately, cases of plagiarism, data falsification, inappropriate authorship credit, and the like, do arise. MDPI takes such publishing ethics issues very seriously and our editors are trained to proceed in such cases with a zero tolerance policy. To verify the originality of content submitted to our journals, we use iThenticate to check submissions against previous publications. MDPI works with Publons to provide reviewers with credit for their work.
Free education on ECMO
#ECMO educational posts by Velia Marta Antonini (@Foamecmo https://twitter.com/foamecmo), relevant papers (#FOAM as possible!) & live contributions from extracorporeal support #ECLS related meetings...
for HCP only!
Fresenius Kabi is the leader in infusion therapy and clinical nutrition in Europe and in most important countries of Latin America and Asia Pacific. Within I.V. generic drugs, Fresenius Kabi counts among the leading suppliers in the U.S. market. All over the world more than 24,000 employees are committed to improving the quality of life of critically and chronically ill patients with innovative products for patients in hospitals and outpatients.